Hall Capacity and Facilities
Main Hall
The Hall has capacity for 120 people. Chairs in the main hall seat 100 people with additional chairs on the balcony. In dining format the main hall can seat 80 people. The main hall is 10.20m x 11.90m and contains a stage which can extend to 14 feet (416cm wide x 426cm deep x 78cm high). There are pillars in the main hall shown in the photos below.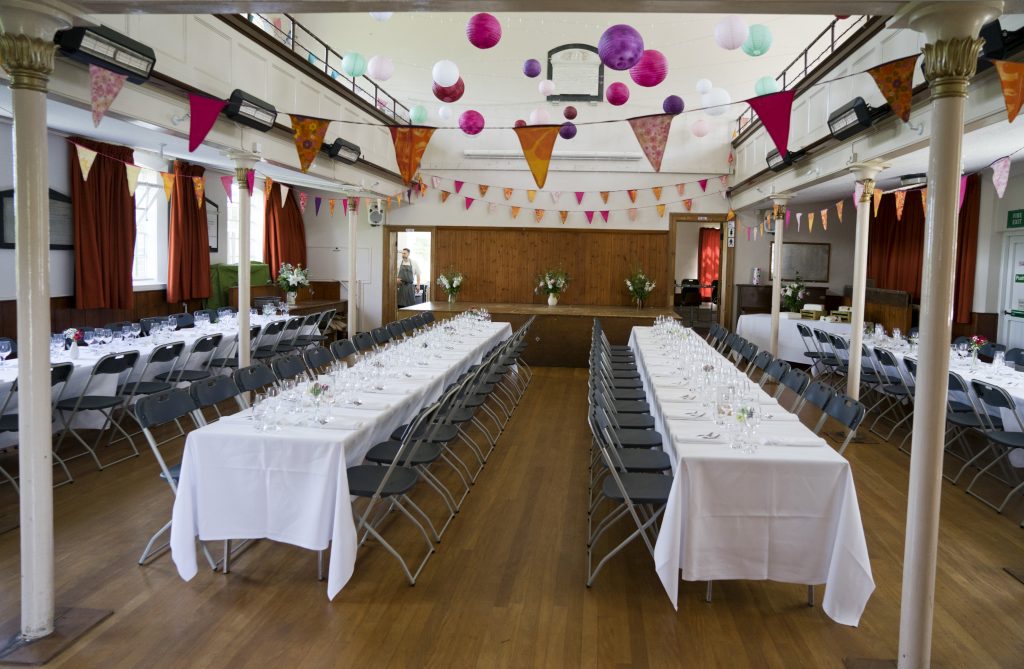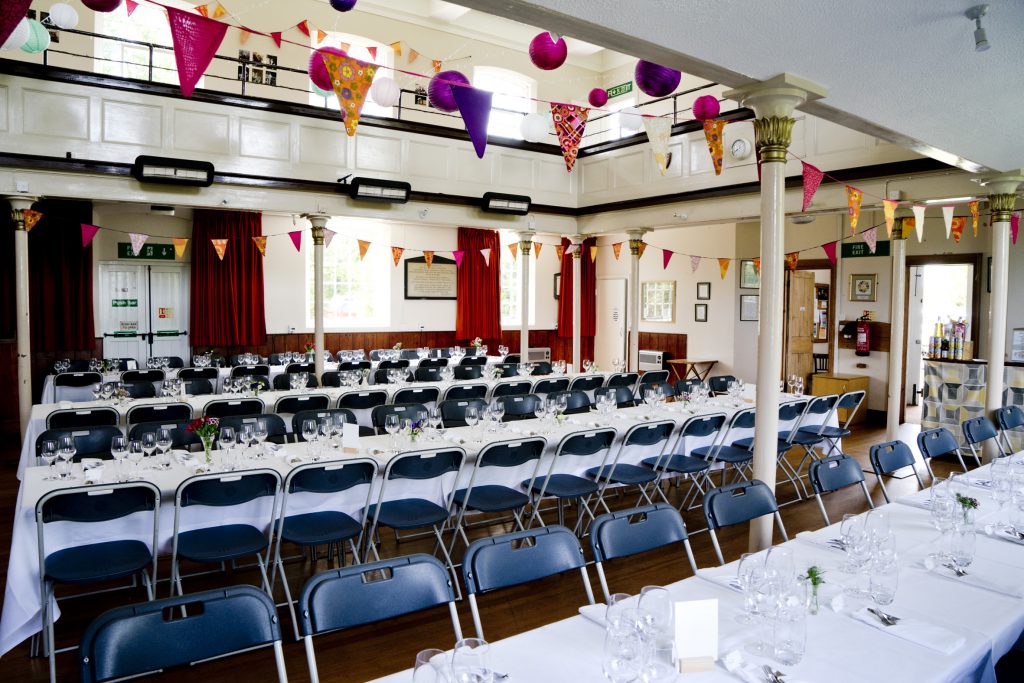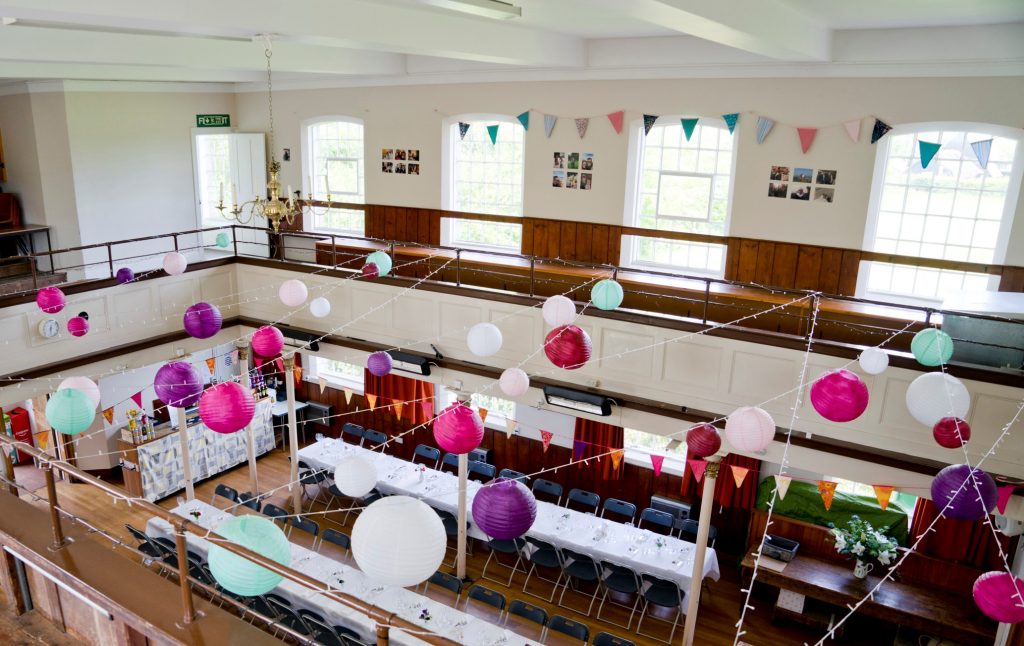 Committee Room
There is a committee room which is 4m x 6.6m. The Committee Room can seat 10-12. Please refer to the Village Hall Floor Plan for the layout.
Kitchen
The kitchen is commercial and includes a commercial dishwasher, large microwave with grilling function, large fridge, and a small freezer.  There is a large serving hatch through to the Hall.
The kitchen is fully stocked with cutlery, glasses and white crockery. We also have a few white table cloths available for formal functions.
Plastic plates, tumblers, and serving platters are available for children's parties.
We have 6 pump thermoses available for dispensing hot water and coffee.

Disabled Access and Facilities
There are 4 spaces suitable for disabled parking at the front of the Hall. Access to the Hall is along a flat path through single or double doors (there are no steps). The ground floor is wheelchair accessible throughout. There are disabled toilet facilities in the men and women's toilets, these are fitted with alarms. The balcony area is accessed via stairs only.
Other Facilities
There are baby changing facilities in the ladies' toilet.
We have WiFi, a digital projection system, a sound system, a hearing induction loop and a microphone. The system is suitable for presentations and is regularly used for film screenings.
We have a lecturn with lighting available for corporate events, meetings and lectures.
We have an air hockey table in the Committee Room.
Parking
There are 30 parking spaces: 4 spaces suitable for disabled parking at the front of the Hall, 9 in the carpark, and 17 in the signposted overflow parking area (grassed area).
Bookings
Our contact for bookings is changing at the end of August 2019. If you would like to book the Hall in August 2019 please check availability with Mrs. Mallows Tel. 01223 263600. For bookings from 1st September 2019 onwards please contact Mrs Bidwell by e-mail at eversden.village.hall@gmail.com, call, or text 07790 703646.
If you can find a suitable date and time please familiarise yourself with our hire fees, FAQs, Hiring Agreement, Health and Safety Policy and our Safeguarding Vulnerable Users Policy & Procedures. Your booking will remain provisional until we have received your payment.
If you have any outstanding questions you can email us at eversden.village.hall@gmail.com, or contact the Bookings Secretary.