Regular Events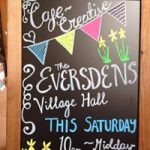 Café Creative is a quarterly Café at the Village Hall. Come and meet others in the village over a cuppa and a slice of cake. This is suitable for families – we have crafts or games for children, stalls and often larger themed events alongside the café. The next café dates for 2019 are Saturday's 10am on 20th April (Spring Fair), 7th September (Repair Café) and 19th October (Apple Day). Follow the link above for more details.
Craft Night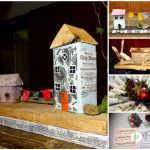 is a new event. Do you enjoy paper crafts, card making, wreath making, or creating rustic miniatures? Previous events were a Christmas wreath making workshop and making cute rustic miniatures from recycled materials. We are planning more events in the autumn, the dates will be announced soon. We also have a workshop on 3rd December 2019 making handmade Christmas decorations or a Christmas plate with Bourn pottery. Bookings are open for this workshop.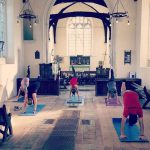 Drama, dance and exercise classes there is an adult dance fitness class on Saturday mornings at 9:30 am, children's drama, and dance classes run by Vital Spark Theatre. There are Pilates classes every wednesday at 1pm.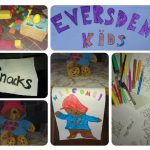 Eversdens Kid's Club events include film showings and a children's disco. See the Kid's Club Facebook page for children's activities and events going on in the Eversdens. There are children's pre-school adventures, dance, and drama classes run by Vital Spark Theatre.

Film Night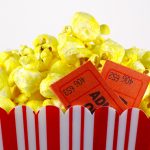 is a very social event. Come and see a film, enjoy nibbles and BYOB! Seating is Bistro style (tables). Ice creams are for sale in the interval. Come early to grab a good seat and enjoy a good catch up.  Follow the link above for more details on the next showing.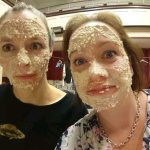 The Ladies Clothes Swap is a great way to get to know other ladies in the village & come away with an updated wardrobe. Bring any good quality clothes, shoes & accessories you'd like to swap, BYOB and enjoy a good natter with the girls. At the last event we had an amazing sports massage therapist offering massages, face scrubs & masks. Our next event is on 4th October at 7:30pm, follow the link above for more details.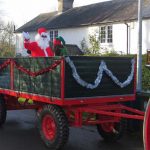 The Eversdens Xmas Fayre is an annual event. Come and buy your Christmas decorations and gifts from independent stallholders, and bring a gift for charity in our Giving Grotto! See Father Christmas arrive and visit him in his grotto. It's a lovely event for all the family.
Upcoming Events
See the sidebar on the right for links to more detail on individual events. You can also find out about events by following us on Eventbrite, Instagram, or Facebook.
Weekly events:
Martial Arts class for children on Monday evenings.  Details to be announced shortly.
Martial Arts adult class on Thursday evenings. Details to be announced shortly.
Pantomime
 22nd & 23rd Nov 7:30pm and a matinee on Saturday 23rd Nov at 2:30pm
Film Night 29th Nov 7:30pm
December
Christmas Fayre 14 Dec 10am further details TBC
In 2020
Film Night 24 Jan 7:30pm
Film Night 21 Feb 7:30pm
Film Night 20 Mar 7:30pm