Our historic Hall is spacious and light with a high ceiling, balcony area, and a stage which you can decorate as you wish.
The Hall has capacity for 120 people. Chairs in the main hall seat 100 people with additional chairs on the balcony. In dining format the main hall can seat 80 people.
Visit our hiring page for detailed information on our Hall facilities, more photographs, and a floorplan.
Our wedding package gives you full and exclusive access to the building, and includes the use of our wi-fi, sound system with Bluetooth, projector, tables, chairs, our moveable bar. White crockery, glassware and cutlery is provided for up to 100 guest place-settings. We have white tablecloths you can use.
We have 4 sets of indoor festoon lights, and a set of fairy lights that look pretty wrapped around the balcony rails. We have 3 sets of outdoor fairy lights. We have LED tealights and holders in 2 different styles (antique gold and white lace). All of these lights can be made available for your use.
The ground floor of our hall has curtains. If you wish you can take them down to show more of the character of our building (as long as you put them back up after your event). The balcony area has white black out blinds that pull upwards in order to show off the listed windows.
We have a premises licence which allows you to provide your own drinks, and set up your own non-paying bar facility with no corkage fee. If you want to sell alcohol you will need prior agreement from us and you will need to apply for a Temporary Event Notice (we can help you with that). We recommend Banquet Inn a local business offering a mobile bar service.
We have a music licence until 12pm, meaning that you can book a band to play, or a DJ. Or you can choose to be a DJ own with your own playlist.
Your reception celebrations are required to stop at 12pm. We recommend you arrange to clear up the following morning.
You must arrange your own catering. If you are looking for a catering team to prepare and serve your meal Boxed Events recently catered for a wedding at our hall (see photos below). They offer a wide range of food. Alternatively you are welcome to provide your own homemade sandwiches and pre-cooked dishes.
Wedding Ceremony
Church Weddings
Our local Church; Church of St Mary's in Great Eversden was recently restored and is a lovely venue for a wedding ceremony. It's just 5 minutes walk from our Hall. Dating from the 15th Century, it has undergone significant restoration work in recent years including a new toilet, moveable pews and an eco friendly modern heating system.
Useful links: Booking a Church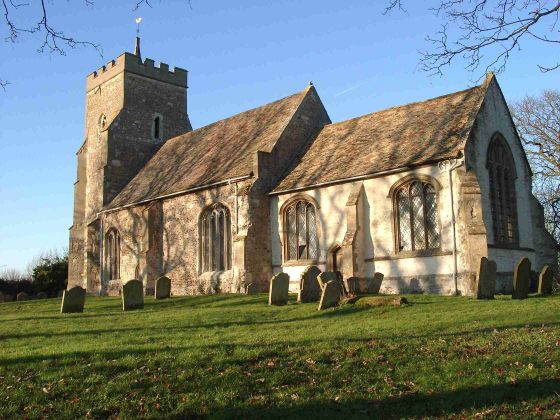 Humanist Ceremonies
We welcome Humanist ceremonies at our Hall. More information is available on the Humanist website.