Dry mixed recycling
The purple recycling bin (wheelie bin) and recycling bin in the kitchen are for use during Hall hire & when you attend public events only. Please see the poster below for a full list of items to be recycled. Please ensure bottles and cartons are rinsed and dry, or seal them with lids. Cardboard and napkins  contaminated with food cannot be recycled and must be put in the black bin e.g. used paper plates, pizza boxes, napkins and tissues.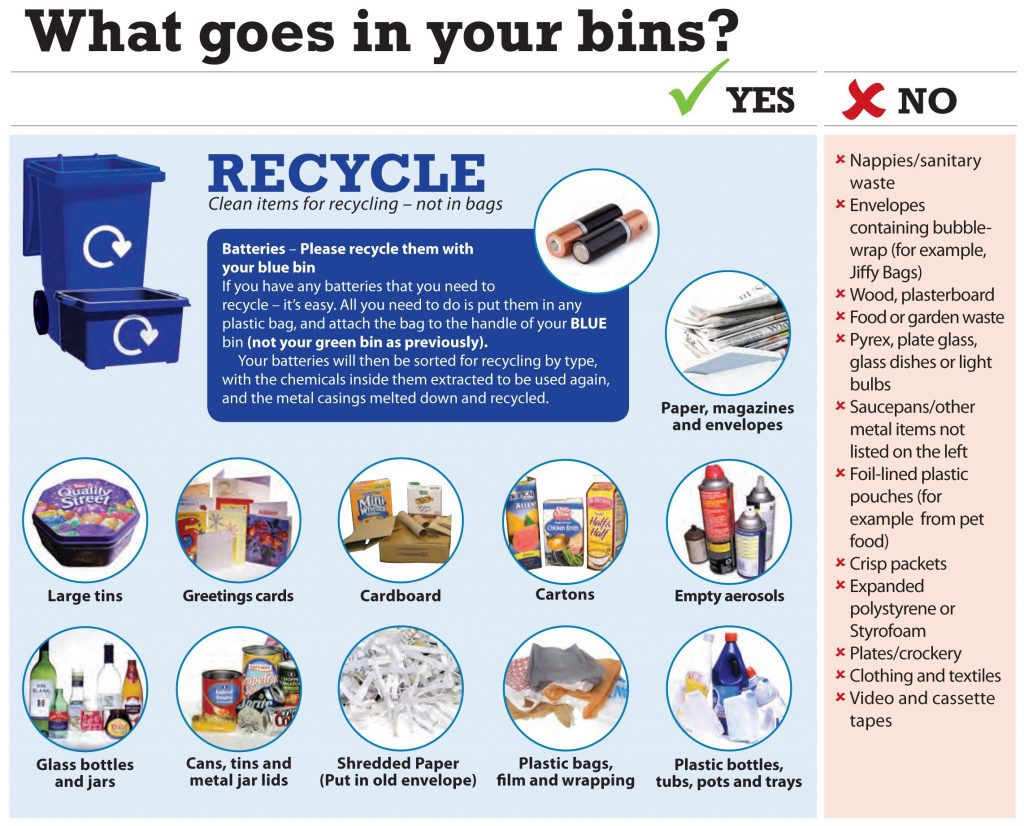 Community Recycling Schemes
We have joined several schemes with Terracycle. This scheme is open to the general public. You'll find the recycling bins on the right hand side as you enter our carpark. Recycling can be dropped off from 8am to 8pm.
We also have collection points inside the hall for biscuit and snack packets and oral care products.
We are participating in the following schemes:
Biscuits and snack packet recycling
We are a drop off point for the Pladis scheme. Clean plastic wrappers from all brands of non-savoury biscuits, crackers and cakes are accepted. Make sure all excess product has been removed (i.e food residue) and place all biscuit, cracker and cake wrappers in the recycling box.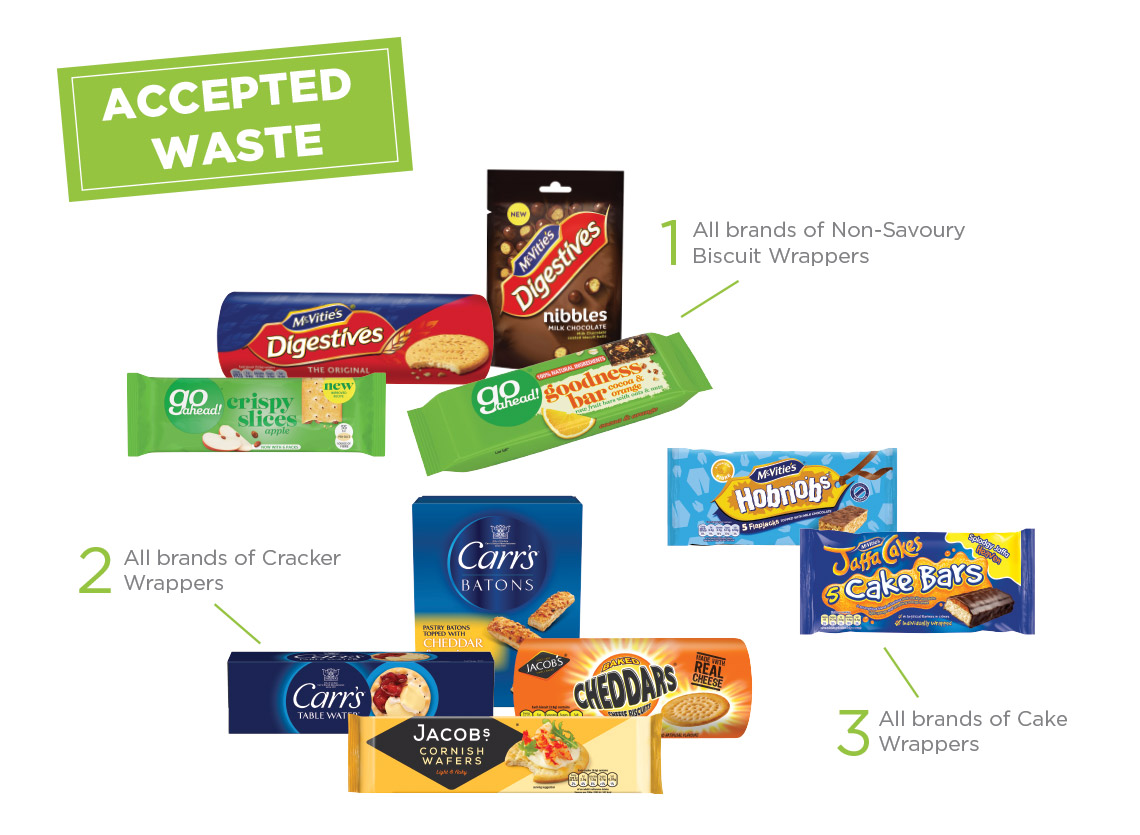 Crisp packet recycling
We are a drop off point for the Walkers recycling scheme. All brands of crisp packet are accepted. Crisp packets folded into triangles or tied in any way are not accepted. This is because someone would have to be paid to unfold them at the recycling plant before processing. Biscuit snack packs and popcorn bags are not accepted i.e. no cheddars, or organix biscuit packs.
Oral care product recycling
We are a drop off point for the Colgate recycling scheme. Please make sure that toothpaste tubes are emptied as much as possible, and that everything is dry. You can recycle the nylon head of bamboo toothbrushes by snapping off the toothbrush head, the bamboo handle can be composted.