Dry mixed recycling
The purple recycling bin (wheelie bin) and recycling bin in the kitchen are for use during Hall hire & when you attend public events only. Please see the poster below for a full list of items to be recycled. Please ensure bottles and cartons are rinsed and dry, or seal them with lids. Cardboard and napkins  contaminated with food cannot be recycled and must be put in the black bin e.g. used paper plates, pizza boxes, napkins and tissues.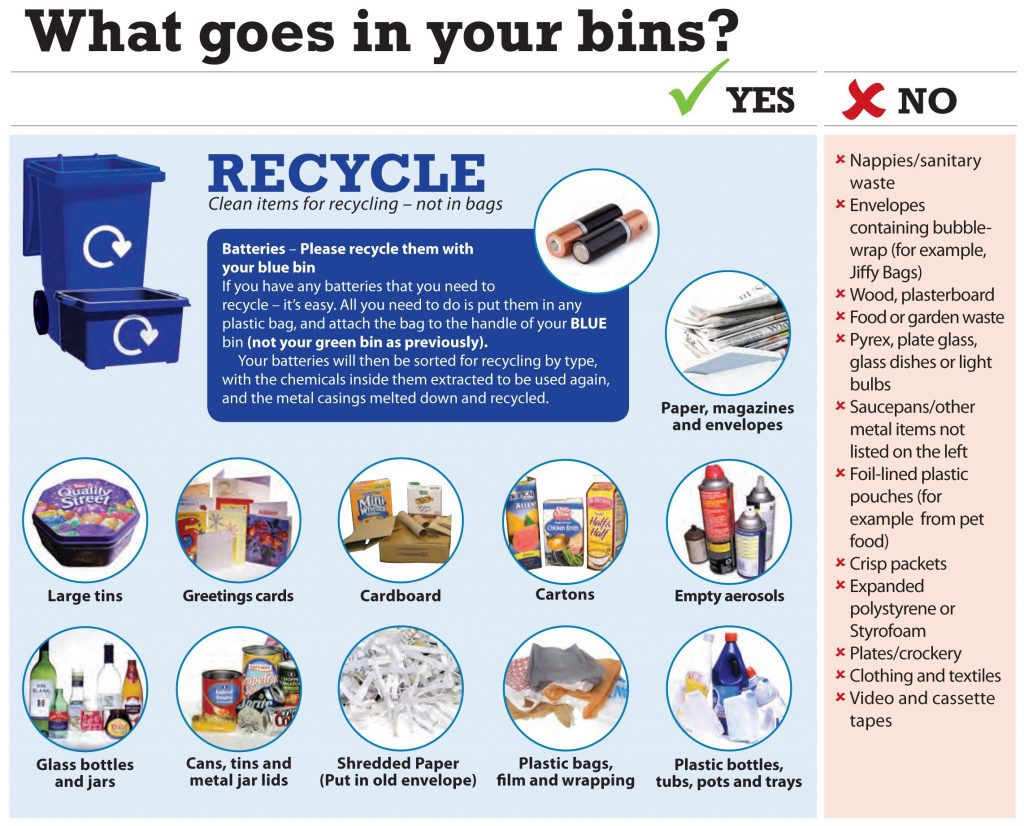 Community Recycling
Community recycling at the village hall has been discontinued due to misuse of the scheme rubbish and dog waste was put in the bins. A few residents are now collecting for recycling schemes:
Crisp packet recycling
All brands of crisp packet are accepted. Crisp packets must be empty. Crisp packets folded into triangles or tied in any way are not accepted. This is because someone would have to spend hours unfolding them before processing. Biscuit snack packs and popcorn bags are not accepted i.e. no cheddars, or organix biscuit packs. Crisp packets can be dropped off at 22 High St, Great Eversden.
Oral care product recycling
Empty toothpaste tubes, toothbrushes, toothbrush heads, toothpaste and toothbrush packaging can be recycled with the Colgate recycling scheme. Please make sure that toothpaste tubes are emptied as much as possible, and that everything is dry. You can recycle the nylon head of bamboo toothbrushes by snapping off the toothbrush head, the bamboo handle can be composted. Please note that sealed unit electric toothbrushes cannot be sent for recycling – only electric toothbrush heads can be sent for recycling. The recycling can be dropped off by the door at 17 Harlton Road, Little Eversden. In the near future there will be a labelled wheelie bin near the driveway entrance for the collection.