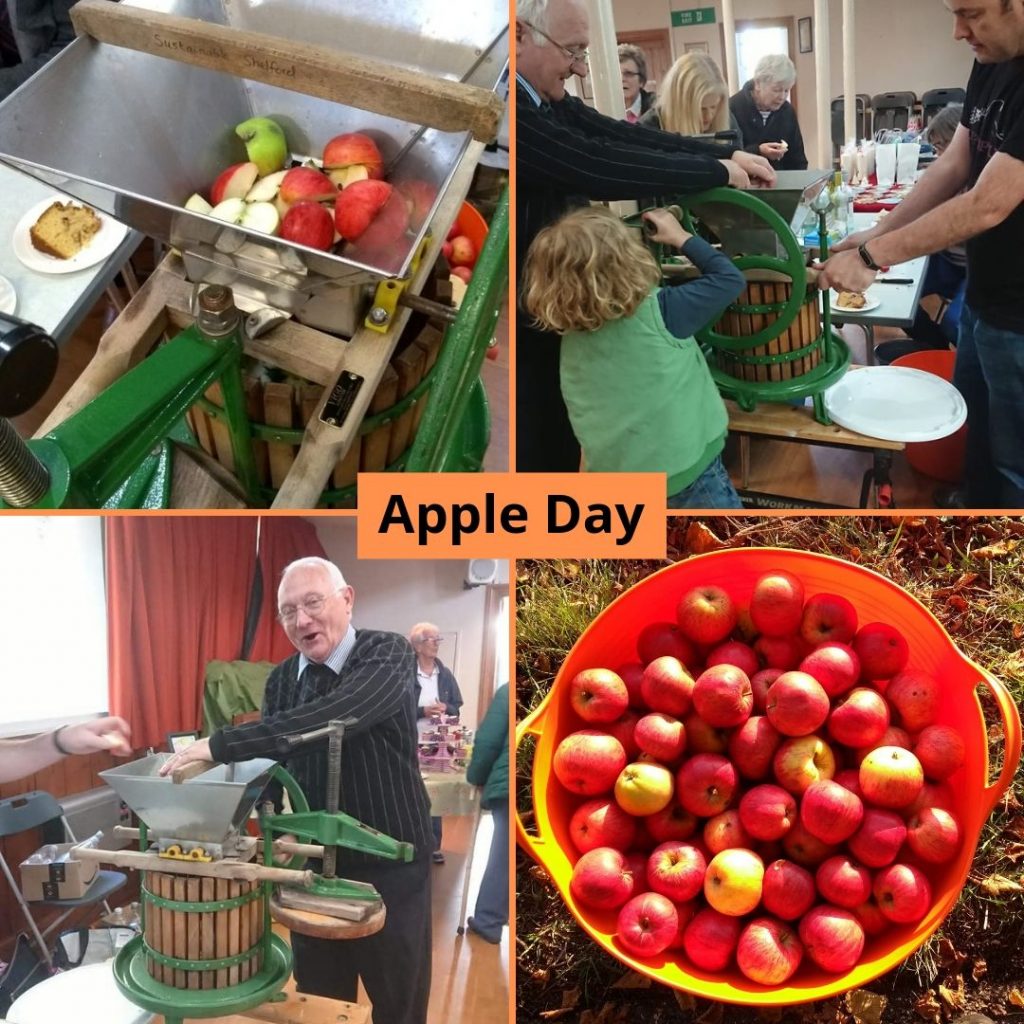 We had our first Apple Day event on 20th October. It was a wonderful community event enjoyed by all ages, the scratter (apple crusher) and apple press were particularly popular. We produced lots of delicious juice with apples brought by villagers and from the Eversden Community Orchard.
The cafe produced lots of tasty apple based treats, tea and coffee. We had hot mulled apple juice and mulled cider. Pulled pork and veggie burgers were served at lunchtime.
We had face painting and apple crafts. The children enjoyed a story from Vital Spark Theatre.
This event was so much fun we are having another Apple Day on 19th October.