Adult Fitness Class (Joy Club)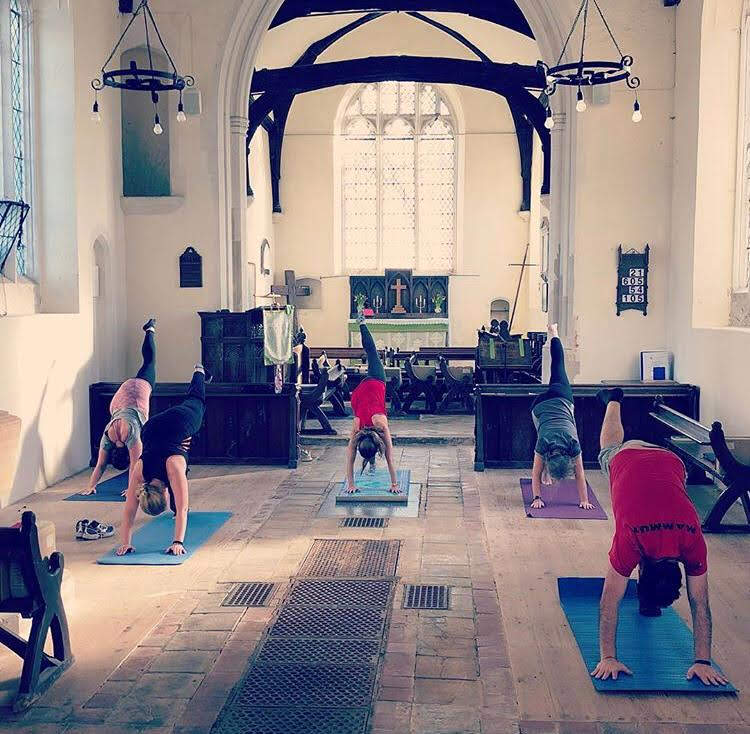 On Saturdays 9:30am to 10:30am at the Village Hall. Run by local dance, drama and fitness Company Vital Spark Theatre. Classes continue from 27th April 2019; class dates are: 27/04, 04/05, 11/05, 25/05, 15/06, 22/06, 29/06 and 06/07. The Joy Club class mixes dance fitness, pilates and yoga style mat work, stretching, and feel good fun. The class is suitable for all ages and abilities. You'll get a good workout but we always laugh and smile during the class.
Here is some feedback from attendees: "Excellent! I'll be signing up again, it was fun learning the moves! Katherine is good at making these classes non-judgemental. I go with my 70 year old mum and we are at different fitness levels but both enjoy it and get a lot from it."
"I love this class. We work hard but we always have a giggle too! Great if you like dance followed by pilates and yoga style mat work."
"I have been going to Katherine Jackson's adult exercise class on Saturday mornings in the village hall for a while and thought I would recommend it. For a start it is not just for women, two male villagers regularly join the class which lasts for an hour and starts at 9.30 am – a good time for me as finishing at 10.30 doesn't really impinge on what can be a busy day of the week.
Katherine and her Vital Spark partner Beth start us off with a warm up and then we follow their short dance routines, which are fun and fairly easy to do. If you muck up the moves, it really doesn't matter, the emphasis is on fun and getting energized – and hopefully fit in the process! We finish with slow stretching which include a few Yoga and Pilates moves.
The classes run in term time only and is £8 a session and slightly less if you pay for a term in advance. I would say that this class should appeal to a huge age range from teens to over 60's and is worth every penny ! "
Contact Katherine at Vital Spark Theatre for more details or e-mail katherine@vitalsparktheatre.org.
Pilates
It's free to join our Pilates Club. Pilates Fitness Classes are every Wednesday at 1:30pm at Eversden Village Hall over the summer (2019). Exercises are demonstrated for all abilities so you can work to your own level (beginner to advanced). It's currently £7 a class.
To join and book your place contact Carmen at carmennoble@gmail.com